..............................
Thank you for spending some of your valuable time on my website! Here's some info about my music.
First of all, if you ask me what my musical role is, I will answer "singer/songwriter". I have been writing songs all my life. How many? Probably somewhere in the neighborhood of 9000 infinity. Oh wait that's just the crappy ones. I play guitar, probably well enough to be a rhythm player in a band. But performing is not my thing, for certain. I am committed to songwriting, and recording my songs, that's what I do. That's what I enjoy. Word man.
I played in a band in my 20's, The Morning Reign, as lead singer, (and one of the songwriters), but my time in the band was short lived, given that I became a father at age 19. Man, hanging out in Aspen playing a gig there for a couple weeks was fun, but I missed my family so much. I could hear my baby daughter Stacey's little voice calling me home!
I owned and operated a bakery for 20 years, and now I have an interest in the commercial building where my bakery was, and when called on I know how to fix stuff. And there is a version of Home Depot in my van. 
I usually write my songs by accompanying myself on guitar in a corner of our crib, maybe the kitchen or my office. But you can also call me a hummer, as we say in the business, for a person who might write a song just humming and writing words down. I wrote my song " Big TV" driving home to Portland from Seattle in my truck, by humming the tune and typing the words onto my iPhone. 
So after I sold my bakery in 1995, I sort of went on a tear writing and recording again, and I have released 10 full length CDs since 2000. And it didn't hurt that I met the most wonderful woman, my wife Marie, in 1997. Marie has inspired me in so many ways. 
I have walked my way through a trove of recording equipment, but my most valued friend has been a software program called Band in a Box, from PG Music. The software has improved dramatically since 2000, yay, and after I write a song I use BIAB to lay the bass and drum tracks down on computer, maybe some of my own tinny guitar to sing to, then I do all the vocals on my own. Then my buddy Tim Ellis, who is a fine and friendly and funky rock guitar virtuoso comes over to do the guitar parts. Tim Ellis is wha'cha call your axe god. Whatever style the song calls for, he can do it. Scary amazing. Then maybe I call a sax player, depending on the song. And lastly, before I start mixing, keys master Jean Pierre Garau visits and lays down some tasty keys on my tracks to elevate the songs up another level. JP is an amazing talent. I am so blessed to even know these guys, let alone have them play on all my songs. Here are a couple photos of these dudes. That's me with Tim on our back deck.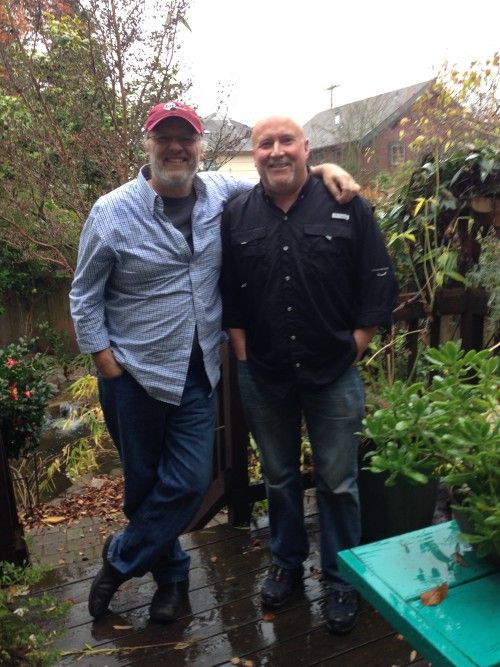 And here is a shot of Jean Pierre Garau, whose keyboard expertise adds so much lustre to my tunes: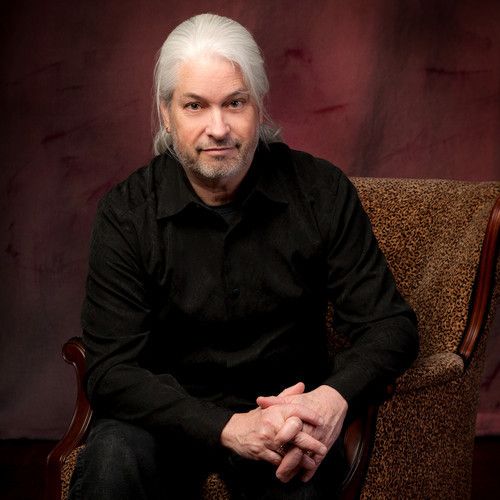 Ok then after I mix, I select the songs for the new cd, and some of course don't make the cut for one reason or another. Then I have the songs mastered, and the cd package manufactured. Thank you from the bottom of my heart for the support you have given me over the years, Ric
Visit Ric's Almost Famous Blog!!
Relentless Ric Seaberg Propaganda!!